How It All Began- Our Idea of the Perfect Dog Tag ID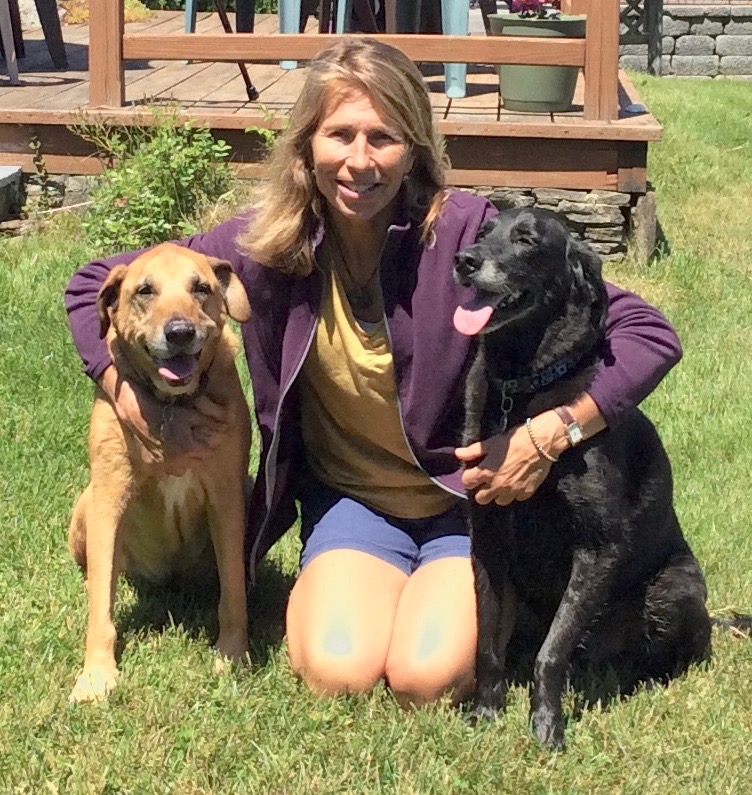 Ruby and Jet, my muses and beloved pals, are the inspiration behind Silver Paw Pet Tags. They've encouraged my upward spiral from just "people jeweler" to "canine jeweler extraordinaire". Over the years, I have loved adorning them with charms but couldn't believe how quickly my super active pups demolished their Mother's handmade labors of love.
In 2008, when the gold and silver market skyrocketed, I felt the need to reinvent myself. I designed and fabricated several dog tags by hand and gave them to my friends as Christmas presents. Combing the web, I looked at the competition and couldn't find any really nice, durable dog id tags. I've always had an eye for high quality, well crafted, objects made from beautiful materials and there just weren't any tags like that out there. I wanted to be the one to fill that niche.
The wheels got turning. I borrowed back some of my presents for prototypes and got to work on ways to manufacture. Not easy. Companies I called here in the US to manufacture the tags, strongly encouraged me to find a Chinese company to do the work. Giving control of my dream to an overseas producer felt wrong, like I was selling out.  Two years later, after a whole lot of searching, calling, and driving, I was lucky enough to find a local foundry willing to cast my designs. They called me their "canary in a coal mine" because they'd never done a project like mine and wouldn't ever again if it didn't work out.
I had to laugh. I'd been down to Rhode Island and all over new England looking for the best way to produce these things and low and behold the answer was right in my own backyard. I took that as a sign.
Silver Paw was born in 2010. I cashed in my 11 lbs of silver scrap at $40 an ounce, purchased my first engraving machine, and began figuring out how to work it. A customer of mine laughs recalling how he couldn't find me to purchase a tag at one of my first local shows. Little did he know, I was on the floor of my booth, just out of site of the counter, trying to get the damn engraving machine to work. My husband still shakes his head in disbelief.
Since then I have been following my dream to make the finest looking, most durable pet id tags out there. There are many hurdles in marketing and getting an expensive product to be understood and accepted by the public. I believe the goodness and quality of my product shines through and speaks for itself. When my eye rolls over the gleaming surface of a nicely finished, engraved tag, on its way to a customer, I get a wonderful feeling of pride and accomplishment and that keeps my dream alive!
About Silver Paw Pet Tags Made in Maine USA
I work in my studio/barn in Brownfield, ME where I still make jewelry "in the middle of nowhere". Most of my work is dog and horse inspired, although sometimes it's neither. I'm obsessive about quality, craftsmanship, and materials as well as customer service. My passion for dogs, horses, and snowflakes is evident and unmistakable.
My jewelry can be purchased online at www.etsy.com/shop/flakeyfarmgirl

About Silver Paw Pet Tags Made in Maine USA