Casting Silver Paw Tags:
How They're Made
Casting Silver Paw Tags – Labor Intensive
Casting Silver Paw tags is a very labor intensive and time consuming process. Our tags are cast and poured at a foundry here in Maine. We use a special stainless steel alloy, duplex 2205, by way of the centuries old lost wax casting technique. As you can see from the video, casting Silver Paw tags is a highly labor intensive process involving many costly steps.
Molds & Dies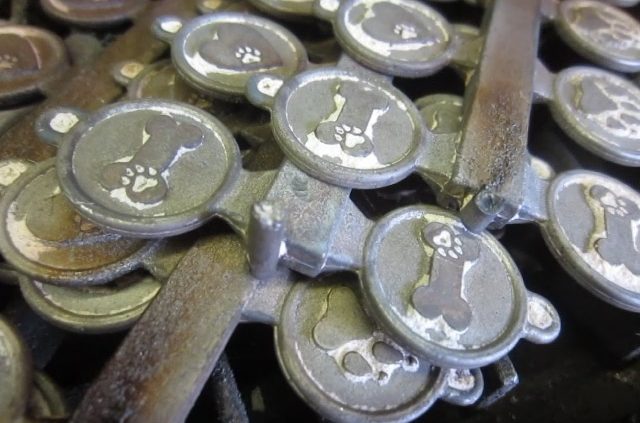 An aluminum die is made on a CNC machine for each tag. Each mold tag cavity takes days to complete. When the molds are ready they get injected with wax  and adhered to a wax tree. The tree full of wax tags is then covered in several layers of ceramic slurry which hardens and forms a crust. The wax inside the crust is burned out and the ceramic vessel is ready to receive molten stainless steel.
Pouring Tags
Molten duplex 220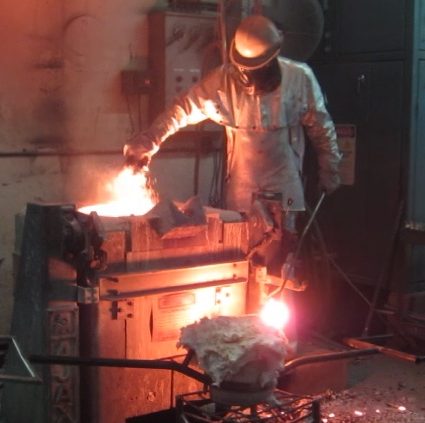 5 stainless steel is poured into the ceramic vessel at 3000 degrees F.  When cooled, the tags are ready to be cracked open from their casing with a jack hammer. Not an easy task. The tags then are removed from their metal trees with a plasma torch. After two courses of sand blasting, they are inspected for quality and sent to the Silver Paw shop for finishing.
Hand Finishing Tags – Quality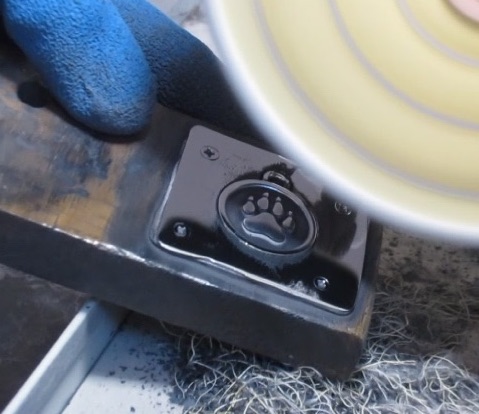 Every one of our tags is handled over and over again at the casting facility and our shop. The finishing process is lengthly and involved because the metal is so hard. Stainless steel scratches and imperfections are difficult to remove.  The tags are put through four different stages of grits on a sanding belt before the final polishing. There a many reject castings in this phase due to imperfections that haven't become apparent earlier.