Large Stainless Steel Snowflake ID Tag
$34.95
Large sized stainless steel Snowflake id tag measures 1 1/2″ in diameter. This stainless steel id tag is 3mm or 1/8″ thick and weighs .75 oz. Perfect for pets over 80 lbs. Indestructible! The substantial thickness, wonderful weighty feel, deep engraving, distinctive design, and lifetime guarantee make this an excellent investment in your pet's safety and good looks! Add up to 5 lines of engraving, lower or upper case letters, in an Arial Block style font.
PLEASE don't order this tag for a dog weighing under 80 lbs because it is too heavy!
Description
Our large stainless steel Snowflake ID tag is unmatched for its durability and classy good looks. The tag is cast from yacht grade duplex 2205 stainless steel at a foundry here in Maine. The duplex 2205 stainless steel alloy we use is unsurpassed for its hardness and non-corrosive properties, which means the alloy will NEVER rust (even in salt water), shrivel, bend, blacken, become dull, or wear through at the loop. 1 1/2″ in diameter, the tag is also thick and measures the whopping equivalent of two quarters stacked together. A very thick bale or loop insures the tag will not wear through, fall off, or be lost. If you are looking for a truly indestructible tag for your big guy or gal, this is the one.
Dogs weighing under 80 lbs will find this tag is TOO HEAVY for them! Please order a medium tag.
The front of the large stainless steel Snowflake ID tag has a beautiful raised graphic of a lovely Snowflake! This highly polished Snowflake stands proudly above a recessed matte stainless steel surface to give the tag a real jewelry like, two toned appearance that is truly unique. The matte surface stays matte because it is recessed. The back of the tag holds your engraving on its polished surface.
Engraving quality is just as important as the tag design and material itself. The large stainless steel Snowflake ID tag boasts 5 lines of engraving which includes 17 characters per line. A pulsed fiber laser is used to deeply vaporize metal from the lines being engraved. The laser process leaves a very crisp, well defined, blackened line behind which is really optimal for readability. A lifetime guarantee accompanies all of our tags and that guarantee includes the engraving as well as the tag.
Also, if for some reason, you ever need to change the information on the back of your tag, we can regrind, polish, and engrave the tag all over again. There is a charge for this service but it insures that you will never have to truly replace your tag. After all, a Silver Paw tag is a "forever tag" that you will eventually cherish even more one day…
We Accept the Following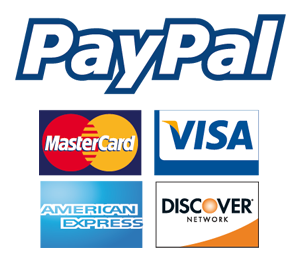 Contact Us:
Address:
15 Moore Rd
Brownfield, ME 04010
Hours:
Mon-Sun: 9:00-6:00
Email:
PH: 207-935-1816