6 Tricks to Capture Instagram-Worthy Photos of Your Dog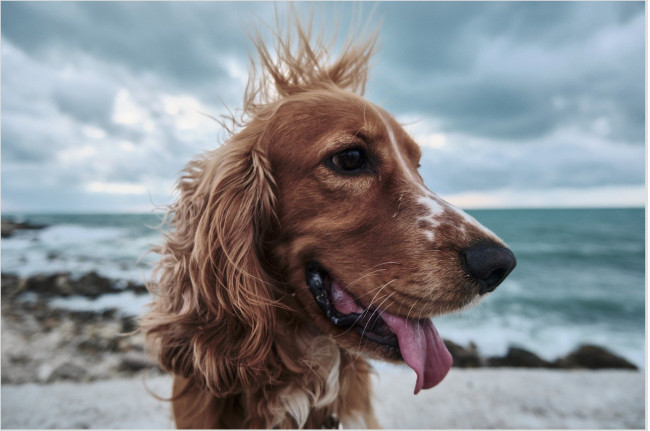 There's nothing cuter than a puppy photo shoot. But dogs don't always make the best photography subjects — no matter how much you want a perfect shot for Instagram. Check out these tips from Silver Paw Tags and get your canine client to cooperate for the most Instagram-worthy photos.
Prep for Photo Shoots in Advance
Working with dogs can sometimes be like working with young children. Your pet could be hungry, tired, overstimulated, or just plain bored when it comes time to snap pictures. To prevent meltdowns, plan your photography session for a calm time of day and set the scene accordingly.
If you'll be taking photos in a public place or out in nature, make sure you have a leash close at hand and your pup is wearing their pet tag. No matter how well-behaved your dog may be, distractions could mean they take off on their own.
Your tone of voice and overall attitude can also impact the photo session experience for your pet. Be firm when giving commands, and even if you have a helper, use your familiarity with your dog to increase the odds of obedience. 
Embrace a Bit of Chaos
Perfectly timed snapshots make for a great Instagram photo grid, but embracing some unexpected chaos could result in an amazing memory (that earns lots of hearts). 
For example, you can make a video into a GIF if it's hard to get a crisp portrait of your pup. Or, you might be able to crop out blurriness or unwanted background details.
If things go awry, embrace the moment and use your creativity to make a masterpiece — even if it's a silly or blurry image.
Bring Snacks and Toys
This may sound like a no-brainer because every dog behaves better when snacks are offered. Yet using food in the photoshoot is another trick to capture a great shot. 
Case in point? Plenty of hilarious photos have resulted from dogs attempting to snatch treats out of the air. Even if your dog isn't an accomplished treat-catcher, the resulting snapshot could be Instagram-worthy. 
Doling out snacks can also earn you some happy-face dog photos if your pet loves a certain type of treat. Toys can have the same effect, or you may stumble upon your pup enjoying playtime and capture an off-the-cuff shot, too.
Use Props Creatively
Toys and treats are great for ensuring your dog has a great time, but you can also use props to level up your Instagram-ready photo shoot. Wigs, hats, and accessories like bow ties can be fun if your dog is willing to cooperate.
Other props like artificial flowers, fancy tableware, or even produce can make for an eye-catching Instagram grid, especially if the lighting is flattering.  
Over-shoot to Better Your Odds
While not every image will be perfect, taking a video or using burst image capture increases the odds that you'll have usable images. If you're really struggling with a hyperactive pet, capturing a still image from your video might be a viable option.
Consider taking the same photo from different angles and perspectives, too. You never know which image will capture your dog's personality and make for the perfect Instagram post.
Change Up the Scenery
Your dog can be cute anywhere, but all the Instagram expert pups know that the setting is key for great photos. One simple tip for changing up the scenery is to head out to your nearest park, beach, or another natural area.
Taking your dog to the beach is a fun experience for you both, and you can capture shots of them playing in the surf, running on the sand, and even enjoying the sunset.
Taking cute pictures of your dog is as simple as pointing and shooting, but with these tips, you can level up your Instagram game. Your pet might just become the next trendy pooch on the 'gram, thanks to your creativity and patience!
/wp-content/uploads/2016/08/silverpaws-logo.jpg
0
0
Karen
/wp-content/uploads/2016/08/silverpaws-logo.jpg
Karen
2022-09-26 16:27:07
2022-09-26 16:29:32
6 Tricks to Capture Instagram-Worthy Photos of Your Dog