RUBY: The Silver Paw Pup/ When The Dog You Love Gets Old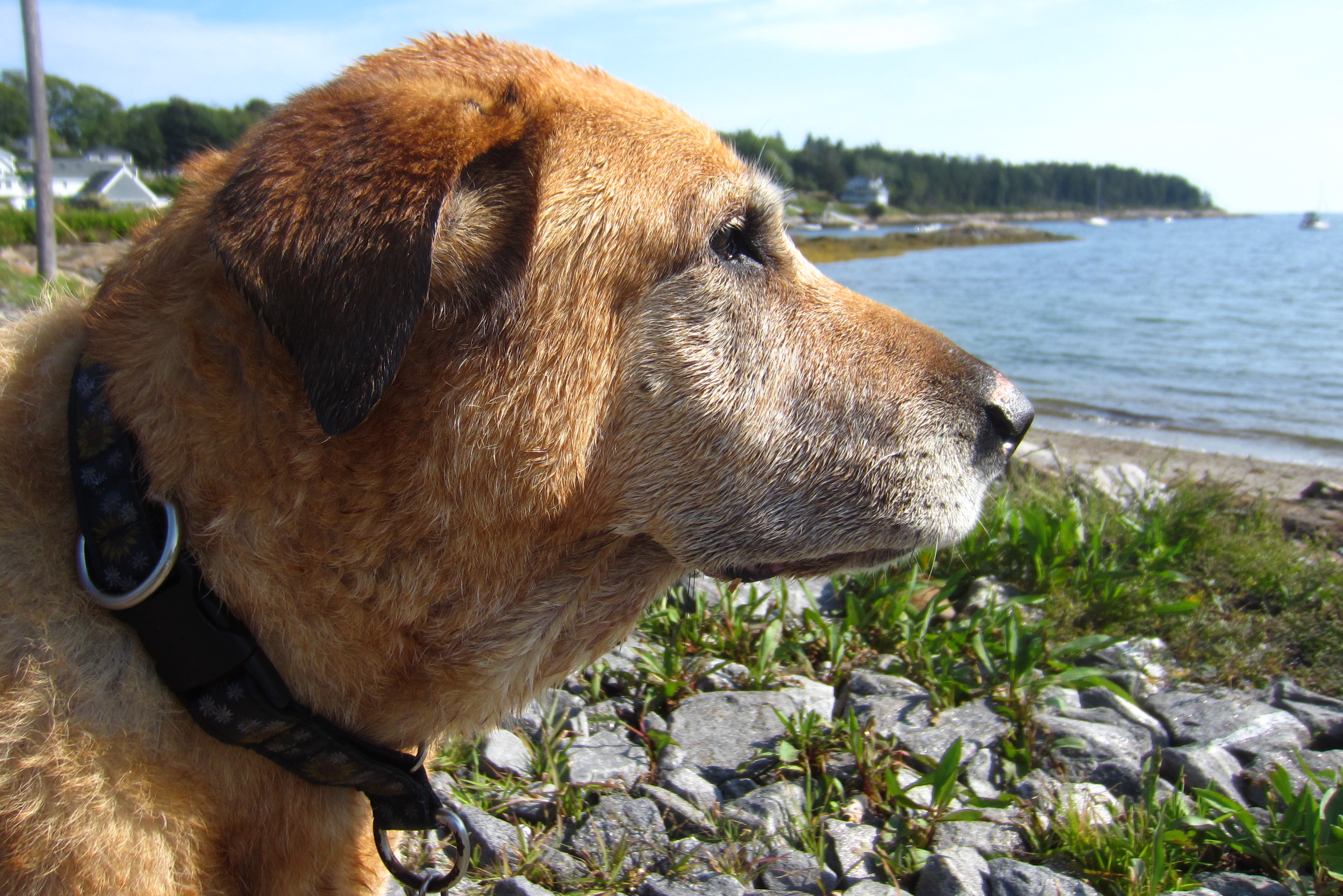 I've had a few dogs over the years. They were loved with all my heart and soul. I've never had a dog who really took their time, without any major ailments like cancer, to leave this world. I've never cared for a loved one who seriously needed help caring for themselves for an extended time. I know now, it is painful, for them and for me.
My Ruby, the Silver Paw pup, is fourteen, has crippling arthritis in her front paws, and dysplasia on all four ends. She is a survivor, an old soul from way back. Over the last few years I've battled her ulcerated paws, lameness, loss of hearing, and eye sight. Each passing ailment a reminder that life does not go on forever. I love her so dearly, want to help with every step she takes, because that is what I feel she has given to me, but it is hard.
Once, such a joyful little wigglebutt character, Ruby, our champion field tester, tromped through every field, forest, ravine, and wild place, but now just sleeps in her bed, oblivious to much of life around her. Everything requires so much effort; getting in and out of the car, up and down from bed, going up and down stairs, and even waking up! I don't want to be sad but I see the changes happening more quickly.
I miss this joyful dog and cherish the glimpses when she returns briefly before our short, slow walks and dinner times. I watch for the moments when there is real excitement in her eyes and it comes through in her body. I guess that when there is less and less of that excitement she'll be telling us it is her time to let go. Is that how it happens and how will I possibly say goodbye to my loving, stubborn, relentless, and faithful girl, Ruby? Will it be her doing to decide?
When you love someone so much, it is so terribly hard. I know there will be more joyful dogs, but none just like this one.
/wp-content/uploads/2016/08/silverpaws-logo.jpg
0
0
Karen
/wp-content/uploads/2016/08/silverpaws-logo.jpg
Karen
2018-11-19 15:35:59
2022-02-09 18:41:23
RUBY: The Silver Paw Pup/ When The Dog You Love Gets Old